Along with the holiday season already in the air comes the spirit of giving. Despite the seemingly plummeting economy, finding affordable gift items to give at family gatherings and special occasions does not have to be a wild goose chase.
As temperatures begin to dip as the new year approaches, everybody anticipates having to strut down chilly streets in heavy coats and jackets. Many people look forward to using the clothes in their winter wardrobes, and with this in mind the challenge of finding the perfect holiday gift becomes much easier.
At Carraz Gowns our affordable holiday offerings include fashionable selections of: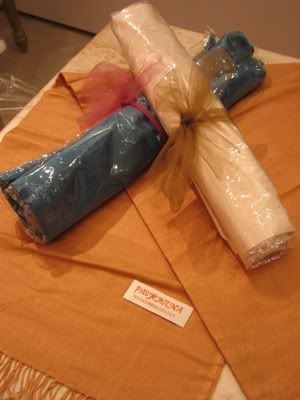 • Evening Gowns (up to 70% off)
• Cocktail Dresses (originally $135, now $68)
• Sweaters ($39)
• Vintage Beaded Handbags (originally $110, now $45)
• Pashmina Shawls (originally $70, now $19)
Remember, no matter what gift you choose to give your loved ones this holiday season, what matters most is that it comes from the heart.
Wishing you the best this holiday season,
Carraz Gowns